I had posted this before:
(
A
)
...but it seems like a good companion to this one I found recently:
(
A
)
(he went first and last)
Looking up The Black Rose of Milwaukee
on Yelp
reveals it was a poorly rated, "very loud" establishment with terrible food--perfect for Patrick.

Special Boy always sets up shop at the bar, and expects NOT TO BE BOTHERED by the peasantry as he crafts. Piggy's bar spread includes: laptop (with touchpad), mouse, giant beer, pig slop, nasty hat sweaty-side-down, and whichever one of his shitty books he's converting into a screenplay that month.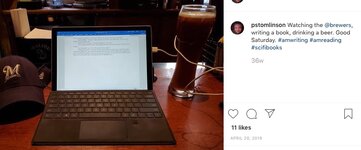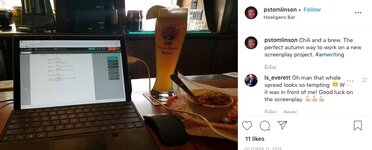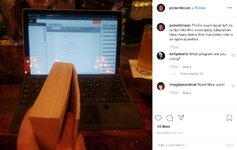 If you've ever wondered how long it takes to get Pat smell out of something:

You know you live on a nice street when a building .3 miles away from you sits vacant for 5 years.
-----------------------------------
I'm working on two huge posts at the same time. They both involve Patrick, of course, but one is specifically about "Author Pat", and the other mainly about the SFWA.